About Us
Sign Painting is a Skill, when developed it is a Craft and an Art.
With SignVision's initial roots in traditional sign writing, we have been able to adapt and embrace new technologies and are fully competent in all modern methods of sign writing, whilst still maintaining our traditional sign writing skills.
With friendly personalised service, we will meet your total signage needs with total signage service.
---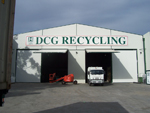 Testimonial
Damien Cole
Director
DCG Recycling
Damien Cole Group

SignVision manages our signage on our many vehicles around Perth. People constantly give positive comments on the clear and descriptive signage we use - all thanks to SignVision and their skills and ability to work with business at almost every level.
We have no problem in recommending SignVision for any signage project.
---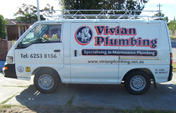 Testimonial
Ryan Vivian
Managing Director
Vivian Plumbing
Vivian Plumbing has developed a good, strong and honest working relationship with SignVision Signs & Graphics since November 2008 for all our signage requirements whether it be for vehicles, buildings or advertising.
SignVision are reliable and produce a quality job. Their work ethic has proven them to be an honest company with the Clients needs considered first.
We would highly recommend SignVision Signs & Graphics as a professional company for all your signage requirements.